How to Study the Bible With Rev. Oscar Evans
Every Other Thursday
7:00 pm CST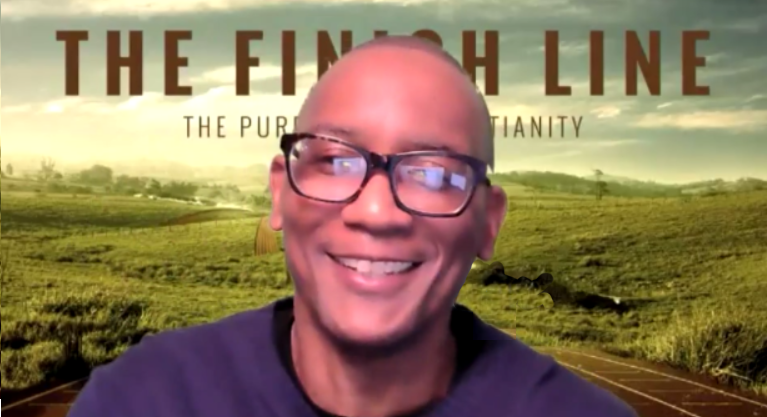 The purpose of this study is to assist a person with becoming comfortable with studying the Bible using the Direct Bible Discovery Method. Participants will gain valuable interpretive skills that will assist them with a better understanding of the Bible by:
Becoming a better Observer of the scripture.
Acquiring Interpretive study skills that will aid in a better understanding of the Bible; and
Most importantly, knowing how to find a truer sense of the Bible's Application for their own lives.
You must request to attend the live event. After submitting request, you will receive a confirmation email containing information about how to join the live meeting.
View Past Bible Study Sessions

Sept 16, 2021

How to Study the Bible: Book of Acts Part 1

July 30, 2020

How to Study the Bible Session 1 – Introduction to the Direct Bible Study Method

Lesson Slides

August 13, 2020

How to Study the Bible Session 2 – Context of the Scripture

September 10, 2020

How to Study the Bible Session 3 – Observation

Handout
Session Slides

September 24, 2020

How to Study the Bible Session 4 – Four Questions About the Text

October 8, 2020

How to Study the Bible Session 5 – Five Phases of A Story – Good Samaritan

October 22, 2020

How to Study the Bible Session 6 – Five Phases of A Story – Abraham's Faith

Session Slides

November 5, 2020

How to Study the Bible Session 7 – Context

Session Slides

November 19, 2020

How to Study the Bible Session 8 – Putting it All Together

Session Slides

December 3, 2020

How to Study the Bible Session 9 – Interpretation, Observation, Application

December 17, 2020

How to Study the Bible Session 10 – Understanding a Proverb

Session Slides

January 21, 2021

How to Study the Bible Session 11 -Observation: Jacob's Dream

February 4, 2021

How to Study the Bible Session 12 – Purpose of a Proverb

March 4, 2021

How to Study the Bible Session 14 – Application: Joas Rebuilds the Temple

March 18, 2021

How to Study the Bible Session 15 – Bible Translations

April 1, 2021

How to Study the Bible Session 16 – 5 Phases of Story: Luke 22

April 15, 2021

How to Study the Bible Session 17 – 5 Phases of Story: Healing of Centurion's Servant